Doctors & Staff
Meet the experienced and friendly doctors and staff who make Lane Eye Care a proud provider of vision care products and services in Suffolk.
Jennifer Lane, O.D.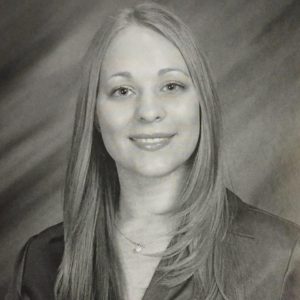 Dr. Lane is originally from Powellsville, North Carolina. She decided at the age of 12 that she wanted to be and optometrist. She grew up in the optical industry. At age 18, her mother, Pat, started working in optometry as an administrative assistant. Over the years, Pat became an office manager and optician and became lovingly known as "The Eyeglass Lady". As a child, Dr. Lane helped her mother with many responsibilities around the office and fell in love with the profession of optometry. While in college, Dr. Lane became an administrative assistant and optometric technician at the very same optometry practice.
She completed her Bachelor of Science degree in Biology with minors in Mathematics and Chemistry in 2004 at Chowan College, Murfreesboro, NC. While at Chowan College, she served as president for a year of the Alpha Chi Honors Society chapter. She was also honored with several awards in English and Science, and the Senior Scholastic Award for highest GPA in her graduating class. Dr. Lane completed her Doctor of Optometry degree at the Pennsylvania College of Optometry in 2008. She completed Residency at the Philadelphia Veterans Administration Medical Center in 2009. During residency, part of Dr. Lane's rotations included Wills Eye Hospital, Children's Hospital of Philadelphia, UPenn Neuro Eye Clinic at PVAMC and The Eye Institute of Philadelphia.
Dr. Lane moved to Suffolk, VA in 2009 after completing her residency. She practiced for 6.5 years in private practice in Suffolk. She left there and opened her own practice in Newport News, VA in January 2016, and has opened her own private practice location in Suffolk, VA in June 2018.
Dr. Lane has a true love of her profession and provides a sincere caring heart with continuity of care to all her patients. As their hometown eye doctor, she wants all her patients to know that she will always be there to care for them. Dr. Lane is a member of the American Optometric Association, and the Virginia Optometric Association. She lives in Suffolk and enjoys spending time with her husband, Jamie, and daughter, Sadie.